Aerial archaeology J. Dassie. Neolithic 2
Neolithic 2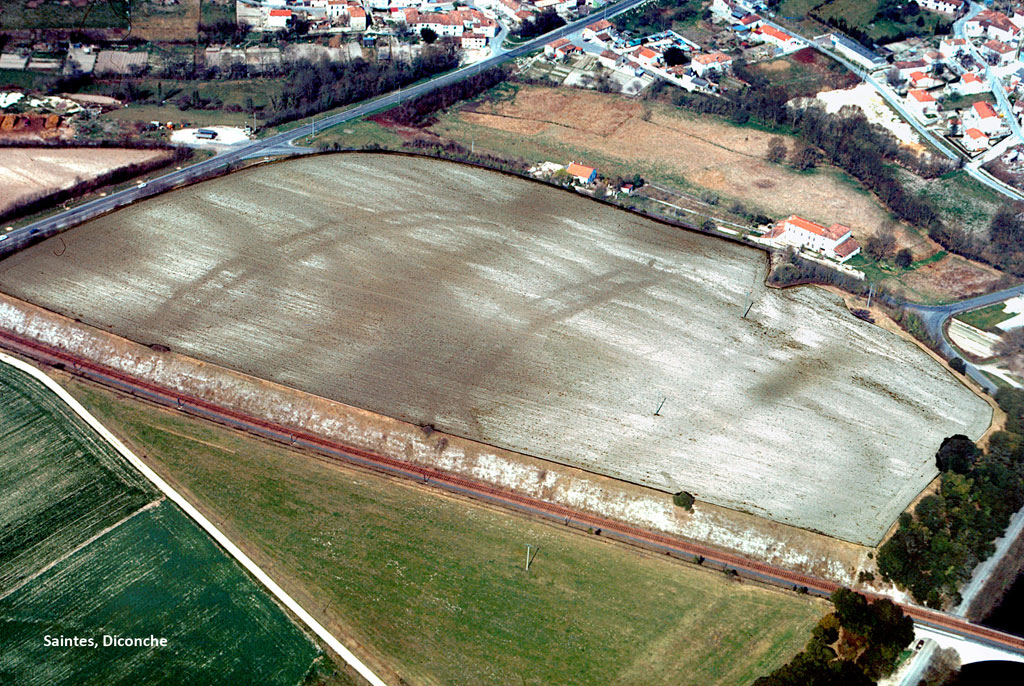 Neolithic camp of Diconche, near SAINTES CM. A great programmed excavation of rescue was directed by Claude BURNEZ, from 1987 to 1991. Approximately 400 000 artifacts were collected and analyzed. Publication of this enormous study is considered by Société Préhistorique Française in 1998. With the resulting one from the excavations, the site was completely upset by the creation of a plant of water tratment and installation of a by-pass. (©) J. Dassié.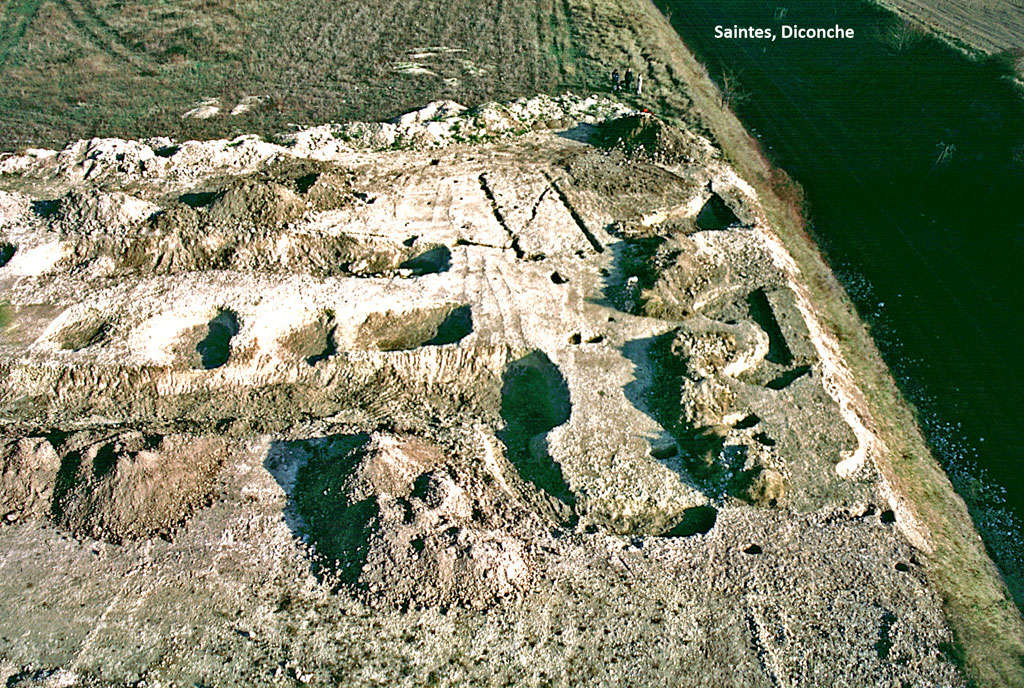 Ditches of Diconche with the detail of the one of the inputs in " crab grips ". (©) J.Dassié.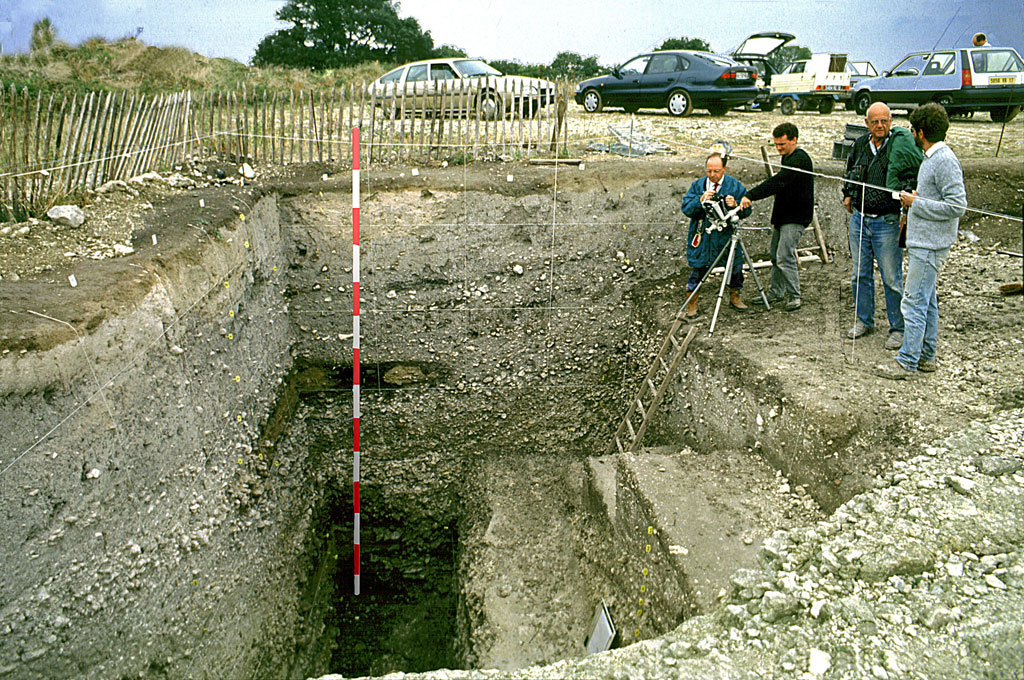 Splendid cut of the large pit, almost 7 meters height, showing the three recognized levels of occupation: at the bottom, the Peu-Richardien level, 2700/2500 BC. At the top, a new level: the " Unknown ones of Diconche ", 2500 / 2400 BC, followed by a long period of desertion of the site. Lastly, the higher level is allotted to the civilization of Artenac, 2400 / 2000 BC. Excavations C. Burnez with the contribution of the Société d'Archéologie et d'Histoire de la Charente Maritime. (©) J. Dassié.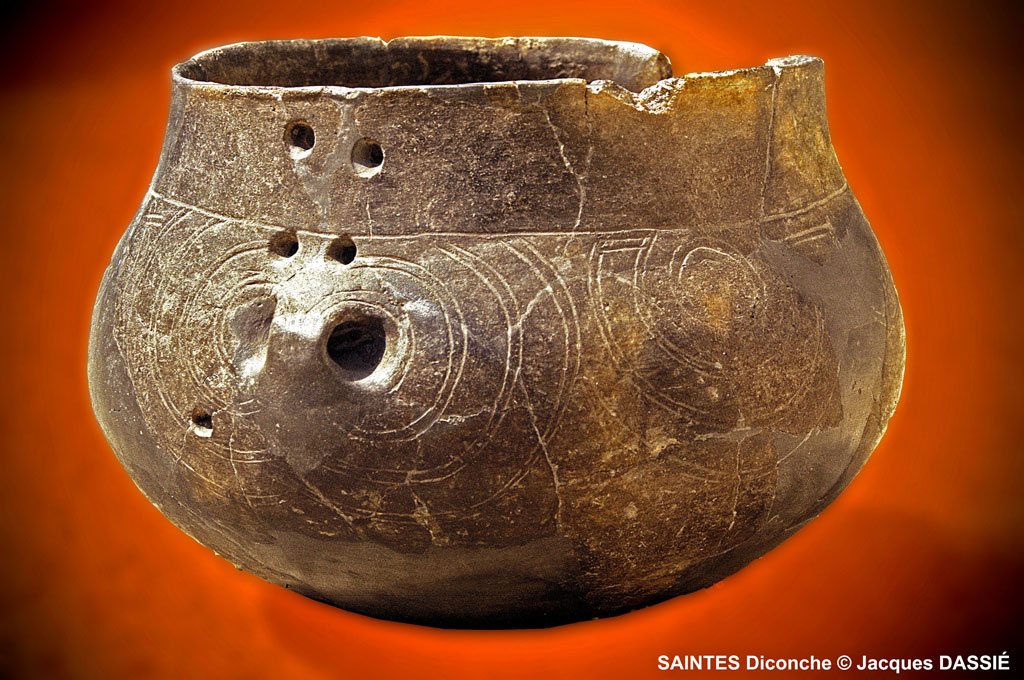 Beautiful example of " Peu-Richardienne" ceramic production: a mud has oculary" decorations. Excavations C. Burnez. © J. Dassié